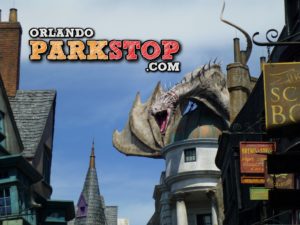 Hiya! Thank you to everyone that has followed my blog for the past several years. I've had a blast covering massive construction updates from the beginning like the new King Kong ride at Islands of Adventure. As many of you already know I have started an entirely new website devoted to the Orlando parks: OrlandoParkStop.com.
In an effort to focus more on my new site I will no longer be posting articles and updates to this blog. Please follow the news feed RSS for my new site, and subscribe to the Email Newsletter for continuing coverage. I've already covered the opening of Pandora and Volcano Bay in great detail since starting the site. And I've discussed many rumors about upcoming lands and attractions like the Epcot upgrades and Toy Story Land. New stories about Super Nintendo World and Star Wars land are coming soon as well!

I hope to see you at the new website and once again, thanks so much for your support! Visit now at OrlandoParkStop.com.